News
Underscape
Exhibition
7 January - 27 February 2021
Continuing the regular presentation of Anne Paulus' work, which confirms her taste for research between rigor and experimental openness, the Schumm-Braunstein Gallery is pleased to present her new solo exhibition, Underscape, in January and February 2021. With, in particular, several series of new works, prints (woodcuts) and ceramics. Also on display will be artist's books, including Pavé de mémoire, a leporello book of a felt print in dialogue with a text by Christian Doumet.
A catalog with a text by Michel Melot, and a film, directed and edited by Benoit Falize, are published by GSB for this occasion.
The artist will be present on January 7, 8 and 9 – limited access according to the sanitary measures.
The gallery is open from Tuesday to Saturday from 2:30 pm to 7 pm and by appointment.
Contact: evelyne.schumm@gmail.com
Galerie Schumm-Braunstein, 9 rue de Montmorency, Paris 3e
Multiple & Papier
Exhibition
6 January - 9 February, 2021
Artist Akané Kirimura gathers 13 visual artists to present a print and paper work exhibition in Gallery Grand E'terna in Paris.
With Akané Kirimura (commissaire), Sabine Delahaut, Mayumi Inoué, Eunice Kim, Yumiko Kimura, Mitsouko Mori, Noriyuki Moraki, Anne Paulus, Jun Sato, Go Segawa, Harué Takami, Carole Texier, Kanako Watanabé, Katsutoshi Yuasa.
Open from Tuesday to Saturday, 11 am -1 pm and 2 pm – 5 pm
Galerie Grand E'terna, 3 rue de Miromesnil 75008 Paris
1st international "Cartogravure"Biennal
Event
2 - 25 October 2020
In Ville d'Avray, France, French association Carton Extrême Carton has organized an exhibition specially dedicated to the cardboard engraving technics.
Entr@cte gallery in Ville d'Avray, France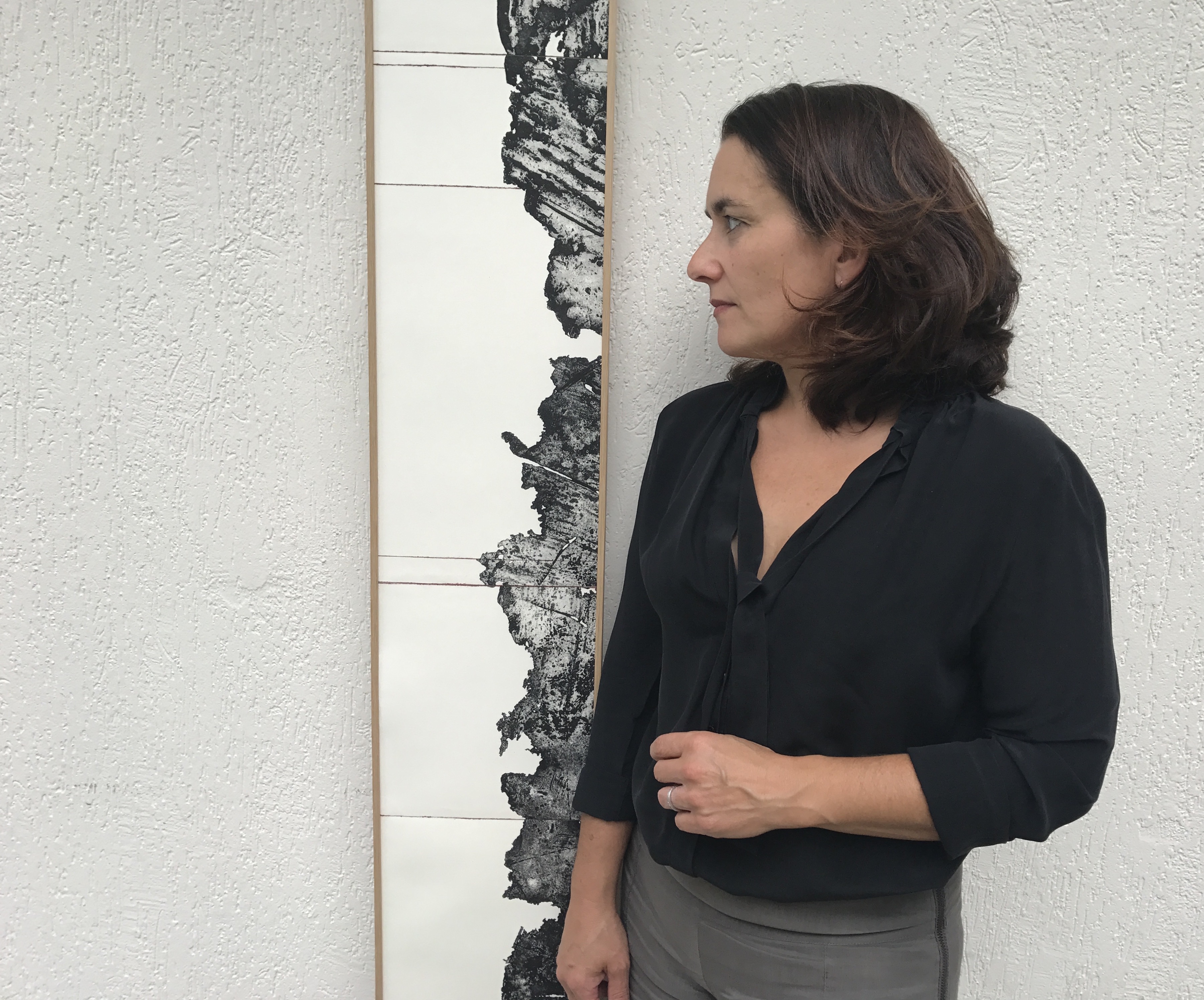 Anne Paulus originally qualified and worked in a scientific field, but subsequently attended Versailles school of Fine Art. She lives and works near Paris, where she explores the poetic links between etching, printmaking and ceramics. She teaches contemporary printing technics and leads training courses in her studio. Anne Paulus often shows her prints in France and abroad.

Watch the film about Anne Paulus directed by Benoit Falize
In Anne Paulus' workshop (2020) – 30 min