News
Terre d'estampes
Exhibition
19 May - 6 June, 2021
Proposed and organized by Anne Paulus and Sophie Domont, this exhibition brings together, in the same scenographic space, prints (etchings, lithographs, monotypes…) in dialogue with ceramic sculptures. This exhibition will bring together nearly 80 works by 17 French and international artists.
The idea of such a proposal was born from a double interest of the curator artists for these two means of plastic expressions. It appeared to them that a number of visual artists and collectors have developed complementary sensibilities through contact with these two arts, two mediums which, in each discipline, cover a very broad spectrum of techniques and sensibilities.
Printmaking and ceramics are both arts of transposition and unveiling. Indeed, the artist does not directly see the final work appear before his eyes during the creative process. While the engraver only discovers the print once it has passed through the press, the ceramist must wait until the end of the firing process to open his kiln and see the final result of his work.
Structured as a journey through 7 spaces, the exhibition offers to see works in dialogue with each other, revealing sensitive correspondences.
A 68-page catalog has been published for the occasion. It will be on sale on site and by mail order at terredestampes@gmail.com
Two free tours/lectures by the curators will be offered to the public on Wednesday, May 26 (official day of the Fête de l'estampe, French Print Festival) and Sunday, June 6, 2021 at 4pm.
Exhibiting artists: Brigitte Banet, Rose Coogan, Sophie Domont, Carina Fihn, Thomas Fouque, Corinne Guého, Marie Heughebaert, Vincent Lallier, Julian Lemousy, Iris Miranda, Anne Paulus, Bernard Remusat, Anne-Marie Rubi, Stéphanie de Saint Marc, Pascale Simonet, Isabelle Thibault and Raúl Villullas.
Curator: Sophie Domont and Anne Paulus
Partners: Ville d'Avray and Crédit Mutuel de Sèvres-Chaville
Download the invitation card and the poster.
This event is part of the program of the Fête de l'estampe, French Printmaking Festival.
Galerie de l'Entr@cte 3 rue de Versailles à Ville d'Avray (92)
Underscape
Exhibition
7 January - 27 February 2021
Continuing the regular presentation of Anne Paulus' work, which confirms her taste for research between rigor and experimental openness, the Schumm-Braunstein Gallery is pleased to present her new solo exhibition, Underscape, in January and February 2021. With, in particular, several series of new works, prints (woodcuts) and ceramics. Also on display will be artist's books, including Pavé de mémoire, a leporello book of a felt print in dialogue with a text by Christian Doumet.
A catalog with a text by Michel Melot, and a film, directed and edited by Benoit Falize, are published by GSB for this occasion.
The artist will be present on January 7, 8 and 9 – limited access according to the sanitary measures.
The gallery is open from Tuesday to Saturday from 2:30 pm to 7 pm and by appointment.
Contact: evelyne.schumm@gmail.com
Galerie Schumm-Braunstein, 9 rue de Montmorency, Paris 3e
Multiple & Papier
Exhibition
6 January - 9 February, 2021
Artist Akané Kirimura gathers 13 visual artists to present a print and paper work exhibition in Gallery Grand E'terna in Paris.
With Akané Kirimura (commissaire), Sabine Delahaut, Mayumi Inoué, Eunice Kim, Yumiko Kimura, Mitsouko Mori, Noriyuki Moraki, Anne Paulus, Jun Sato, Go Segawa, Harué Takami, Carole Texier, Kanako Watanabé, Katsutoshi Yuasa.
Open from Tuesday to Saturday, 11 am -1 pm and 2 pm – 5 pm
Galerie Grand E'terna, 3 rue de Miromesnil 75008 Paris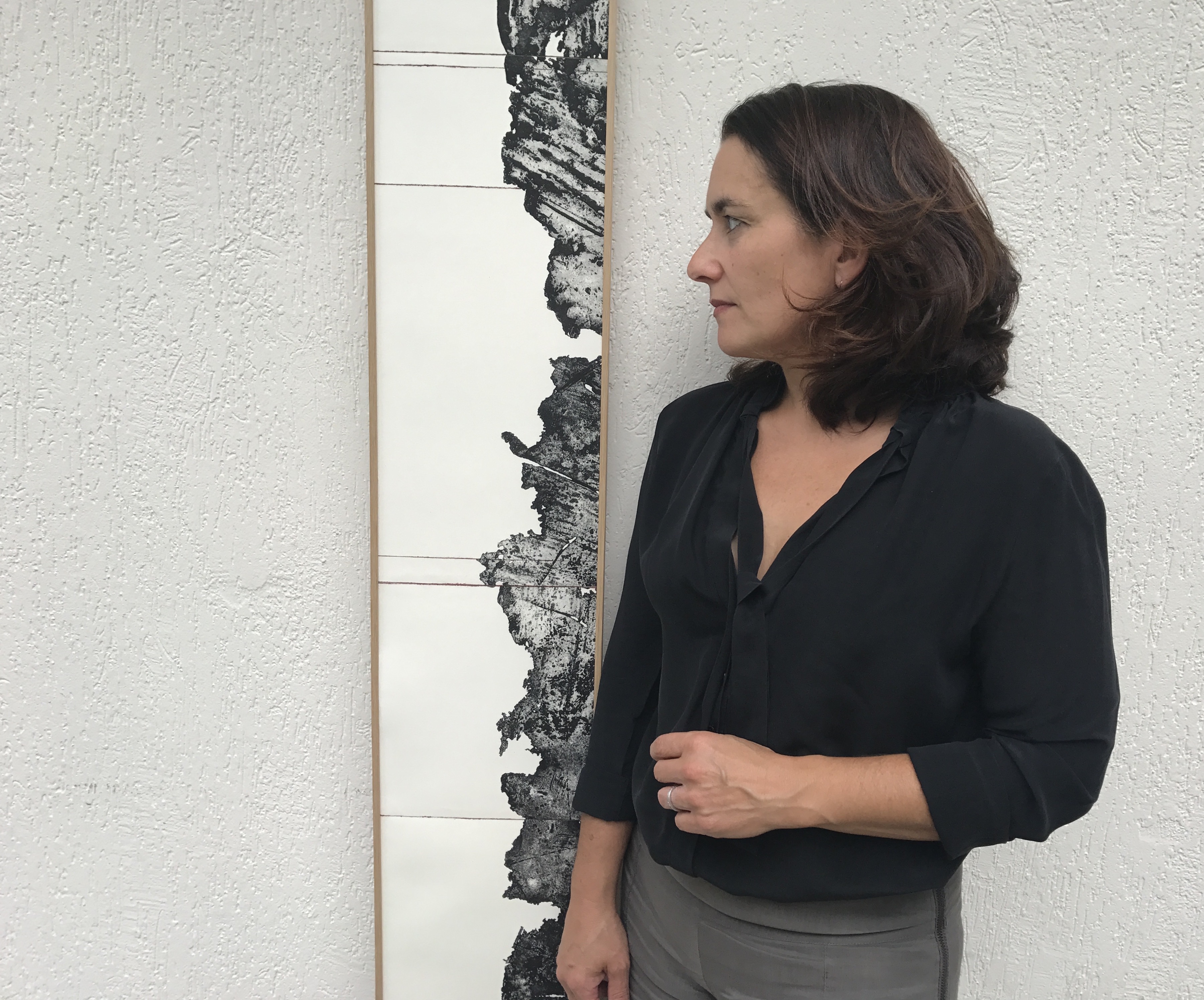 Anne Paulus originally qualified and worked in a scientific field, but subsequently attended Versailles school of Fine Art. She lives and works near Paris, where she explores the poetic links between etching, printmaking and ceramics. She teaches contemporary printing technics and leads training courses in her studio. Anne Paulus often shows her prints in France and abroad.

Watch the film about Anne Paulus directed by Benoit Falize
In Anne Paulus' workshop (2020) – 30 min